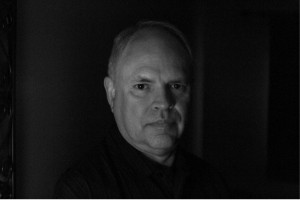 Russell Eaton is a passionate horror/theatre/movie fanatic currently working as a film editor. Although fascinated by all forms of horror from a very young age, he has built a career editing high-quality family entertainment (Yes, it does seem odd!).
Despite working on family-oriented shows and movies, Russell has a long history of scaring people and being scared by them. He has worked for Universal's Halloween Horror Nights and numerous charity haunts before that.
For the past three years, Russell has been working as a Co-creative Director with Evil Twin Studios in the creation of highly acclaimed creepy haunts in the Pasadena area, including the award-winning "Raymond Hill Mortuary" last season.
As a fan of immersive theater and events, plus all things Halloween and haunt related, he has traveled to multiple states to experience such well-known extreme events as Blackout and Freakling Bros.Victim Experience. Seeing these intense, immersive experiences as a form of psychological and emotional play and exploration, he has returned to these events multiple times. He is constantly seeking out new and inventive forms of storytelling.
As a result of his film and haunt experience, Russell now finds he is being asked to "test" haunts or scenes for other creative souls getting into the scare biz. Also, he is currently designing an immersive play/haunt that he plans to open next year.
His film credits include "PLANES," "Ice Age: A Mammoth Christmas" and the recent 3D versions of Warner Bros. Road Runner and Coyote cartoons ("Coyote Falls," "Fur of Flying," "Rabid Rider"). His work has also been seen in the PBS show "Dinosaur Train," and in several of the "Tinkerbell" movies that are popular worldwide. He will be editing his first horror feature in 2016, but he cannot tell you what it is… or he would have to kill you.