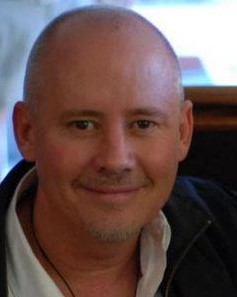 DARIN READ
The product of a grandmother who raided sacred burial grounds on one side of the family tree and a grandmother who was a world-class violinist on the other, Darin Read was born and raised in Phoenix, Arizona.
Darin's first short narrative film, Fear, won the best picture award at the USC / Universal Studios film program. After directing and producing several more films as an MFA student at Loyola Marymount University, he worked on a myriad of feature films for New Line Cinema including the Lord of the Rings trilogy. More recently, he co-produced Haunted Planet and wrote and directed Up Under The Roof, two 35mm films based on classic short stories. The latter won the Best Picture, Best Director and Best Editor awards at the Film Outside the Frame Festival and won the best horror short award at the 8th Annual Indie Producer Film Contest. Both films have played at numerous festivals worldwide. Rue Morgue Magazine called Up Under The Roof "a compelling take on the coming of age story that depicts what it truly means to face fears." 28 Days Later praised the film as providing an "excellent examination of the universality of fears… prepare for Read's unique take on the timeless ghost stories of the past."
Most recently, Darin has post-supervised Into The Storm and San Andreas for Warner Bros. and executive produced Haunted Melissa, the first feature film designed as an iPad app. Read is next slated to direct his adaptation of Thomas Tessier's story "I Remember Me" from Tessier's Ghost Music for the feature film anthology Thomas Tessier's World of Hurt.
For more information about Read, visit http://www.upundertheroof.com/