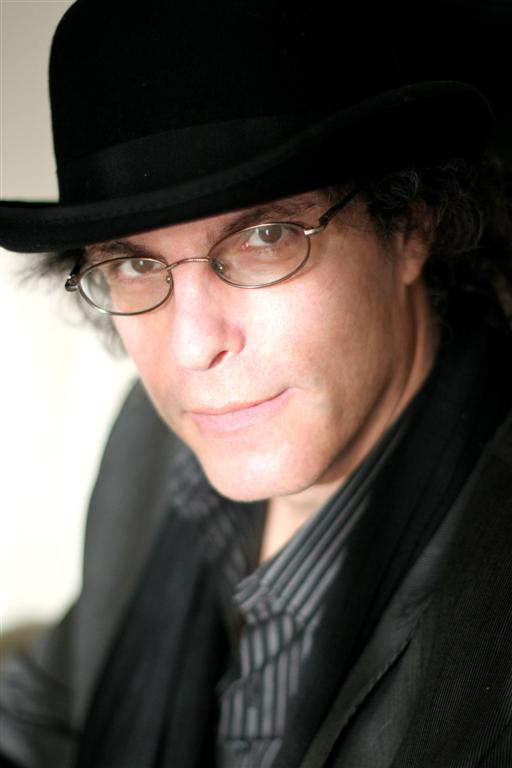 DAVE SHELTON
Dave, an award winning writer, cartoonist and voice actor, has had his writing compared to the likes of Ray Bradbury, David Lynch and Stephen King and his cartoon work to that of Charles Schulz, one of Dave's idols. As senior writer and head of cartoons at National Lampoon, he put out two best-selling cartoon collections as well as handling writing and cartooning for the flagship magazine. Some of his early work includes art for Tim Allen and Robert Wuhl's HBO specials and as cartoonist and writer for Tiger Beat's Superteen Magazine, created the cartoon Toon Groupies© to be included in his upcoming kids television series Snuggy Bear and the T-Shirt Kids© (www.snuggybear.com) which has already achieved worldwide attention and multiple brands of merchandise.
His current slate of upcoming film projects include The Black Mark (WGAw), Exit 172 (WGAw), Nightmare Carnival (WGAw) and Wendy (WGAw) to star some of filmdom's most recognizable talents. Dave had a huge premiere at the 2013 Phoenix Comic Con and Son of Monsterpalooza convention for Professor Creepy's Scream Party (WGAw), his teen horror dance variety TV show. Professor Creepy has been receiving rave reviews and was written up in the iconic Famous Monsters of Filmland magazine (April, 2013). Dave's documentary, From Cheesecake to Cheesecake: The Joy Harmon Story (WGAw), about the life of 1960's film/TV icon Joy Harmon, won the 2013 Hollywood & Vine Film Festival and was a top five finalist in the prestigious 2014 Taste Awards. He recently wrapped the first season as a celebrity judge on ICN TV China's top rated talent competition show, American Stars and completed his gig on the hit NBC radio morning show
Other credits:
Wrote theme song for Special Olympics, which named several of their teams after Snuggy Bear©. His cartoon work is part of the Charles M. Schulz (Snoopy) museum in Santa Rosa, California and the Haig Museum of Cartoons in New York. Former song writing partner of the late Albert Hague (Fame, How the Grinch Stole Christmas). An avid golfer, Dave is sponsored by Roger Dunn Golf Shops. National charity spokesperson for Angels in Fur Dog Rescue.