Jason Blum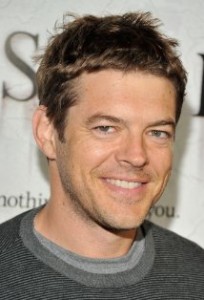 Jason Blum is the founder and CEO of
Blumhouse Productions
, a multi-media production company that has pioneered a new model of studio filmmaking- producing high-quality micro-budget films for wide release. Since its launch in 2000, Blumhouse has produced more than 30 feature films including the highly-profitable Paranormal Activity franchise, Sinister and Insidious. In the past two years, Blumhouse has produced five movies that out grossed their budgets on opening weekend.
Blum's first production following the high-quality micro-budget model was the original Paranormal Activity, which was made for $15,000, released by Paramount Pictures, and grossed close to $200 million worldwide, making it the most profitable film in the history of Hollywood. The sequel Paranormal Activity 2, grossed close to $170 million worldwide, setting additional box-office records. In 2011, Blumhouse produced James Wan's Insidious which had a budget of $1.5m and grossed close to $100m worldwide and Paranormal Activity 3, which had a budget of $5m and grossed over $200m worldwide.
In October 2012 Blumhouse's Sinister, directed and co-written by Scott Derrickson and starring Ethan Hawke for Lionsgate/Summit, debuted and earned six times its $3 million budget on opening weekend. The following weekend, Blumhouse's Paranormal Activity 4 debuted to over $50 million worldwide.
For Halloween 2012, Blumhouse built
The Blumhouse of Horrors
, an innovative and frightening haunted house experience in the heart of downtown Los Angeles. Blumhouse's Los Angeles-based movie production team used its expertise in horror film production, storytelling, and movie set design to transform the Variety Arts Theater into a fully-immersive and chillingly intense Halloween attraction.
Since announcing a first-look deal with Universal Pictures, Blumhouse has wrapped production on Mockingbird, directed by Bryan Bertino and The Purge with Michael Bay's Platinum Dunes, which is set for release on May 31st, 2013. Blumhouse has also wrapped on Ghosts for Lionsgate.
In addition to The Purge, other releases for 2013 include the Scott Stewart directed Dark Skies for Alliance/Dimension which was released on February 22 and Insidious Chapter 2, the sequel to Insidious, which will be released on September 13.