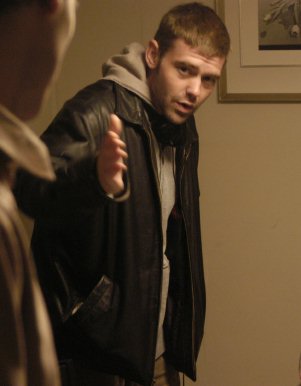 RICH ROBINSON
Rich Robinson is a professional writer, producer, and director of narrative film, television and commercial productions. He began his studies in animation, photography and drawing at the School of the Museum of Fine Arts in Boston, MA. He went on to further his film studies at the University of North Carolina School of the Arts-School of Filmmaking.
For over a decade, Robinson has worked with several influential filmmakers like George Romero (Night of the Living Dead, Creepshow), Joseph Zito (Missing in Action, Red Scorpion) and Steven Gonzales (George Washington, Shotgun Stories).
He has worked with an amazing pool of talent including Sean Bridgers (Deadwood, Jug Face, The Graveyard Feeder) and Scoot McNairy (Argo, Killing them Softly) to name a few. He's also worked with a long list of companies such as Warner Home Video, Skywalker Sound, Taurus Entertainment, UTA, Untitled and Big Wheel Production Group in North Carolina.
Robinson has received several remarkable reviews and interviews on many horror websites and published magazines such as Fangoria and Rue Morgue. He has premiered at several international festivals and has spent many years at the annual AFM (American Film Market).