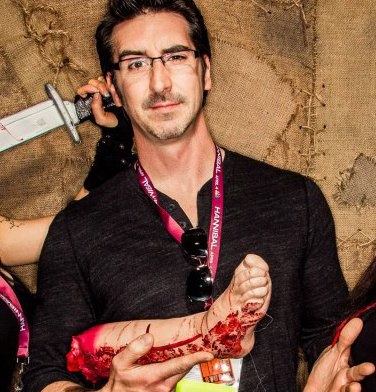 Ryan Turek is a long-standing member of the horror journalist community and managing editor of ShockTillYouDrop.com, one of the leading horror news outlets on the web. He has contributed to Fangoria, Rue Morgue and he co-founded Dread Central.
In 2011, his documentary on the Scream franchise, Still Screaming: The Ultimate Scary Movie Retrospective, was released by Lionsgate Home Entertainment on Blu-ray.
You can find him at the Jumpcut Cafe once a month in Los Angeles co-hosting/organized the Dead Right Horror Trivia Night or at GeekNation hosting The BloodCast podcast.