Join the ScareLA Team
We want your brainz and your muscles! ScareLA is built on the passion of the entire LA Halloween fan community. We are looking for bright men and women to join us in creating an amazing event and a proud new SoCal tradition. Please complete the form below to apply for one of our available opportunities.
[legend style=2 title=Details]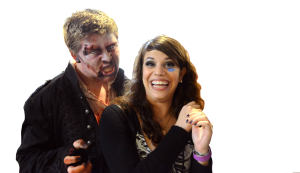 You must be
18 years or older
as of Aug 5, 2016. You must have a valid driver's license and means of transportation. A
complimentary Weekend Scare Student ticket
will be awarded to each team member who commits to a
minimum of 3 event shifts
.
Questions?
Contact:
volunteer@scarela.com
[/legend]